DAY 120... Time is running out for Turkish Hunger Strikers!!!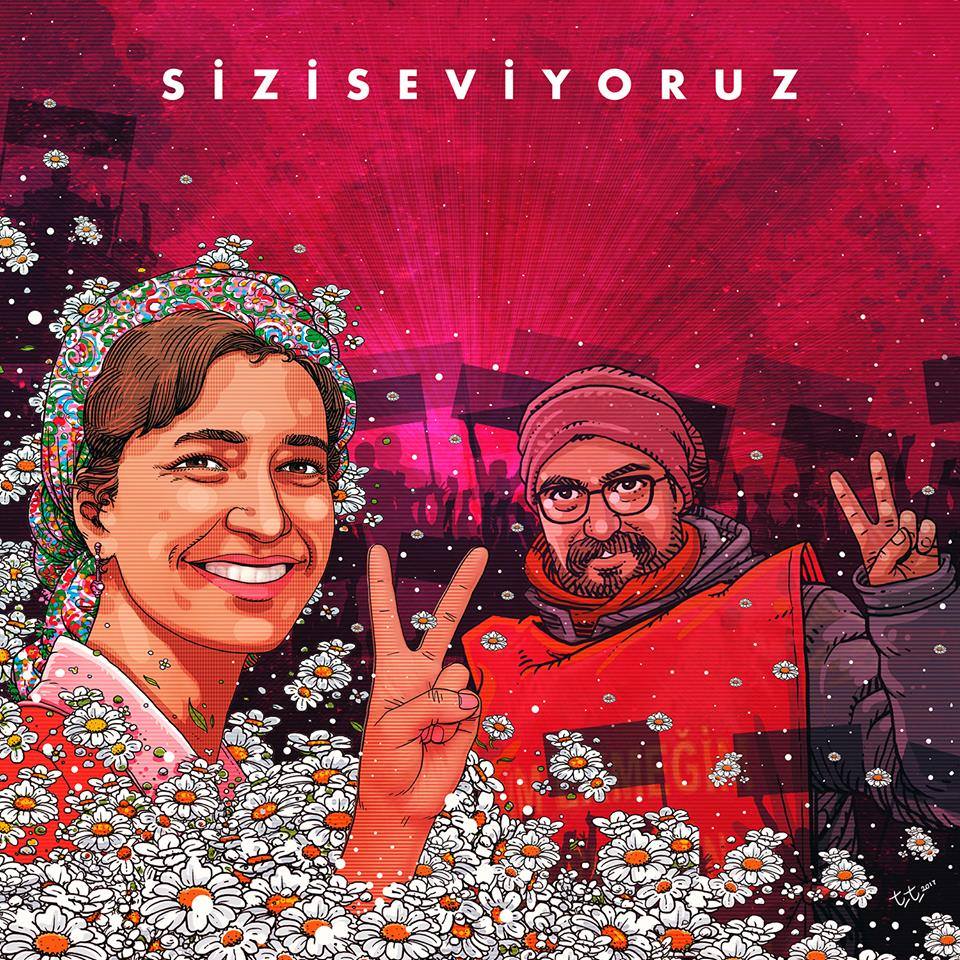 The health of two hunger strikers held in custody who have not eaten for 120 days is deteriorating.
Nuriye Gülmen and Semih Özakça, two teachers who were dismissed from their jobs in a broad government crackdown after a coup attempt last year, launched the hunger strike four months ago asking back their jobs and justice and were put in prison in may because the government fears their protest could escalate into broader street demonstrations like "Gezi Revolt", the large demonstrations against the government in Istanbul's Taksim Square in 2013.
Gülmen is suffering from muscle atrophy and could barely drink water, and Özakça's eyesight was deteriorating. Both were beginning to exhibit heart and kidney irregularities and can't walk anymore.
"They can still become healthy, but time is running out," said one of their lawyers. "The government should take action immediately, before their situation becomes irreversible. This is not the end, but the end is near."
Since the day they were put in prison they can't continue their diet of lemon, saltwater and sugar solutions to survive, because this equipment is not given to them.
Gülmen and Özakça's case has become a symbol of the suffering of tens of thousands of Turks dismissed or detained in the government's attempt under the pretext of rooting out followers of those who staged the failed coup.
The purge has gone far beyond the alleged culprits to include many dissidents, academicians, journalists, writers, intellectuals, teachers, civil service workers, NGO's and even lawmakers in the opposition.
More info:
Blogspot
https://hungryforourjobs.wordpress.com
Twitter accounts
@SemihOzakca @NuriyeGulmen @hungryforourjob