New LIVE Playing for Change ... Mr Bobby !!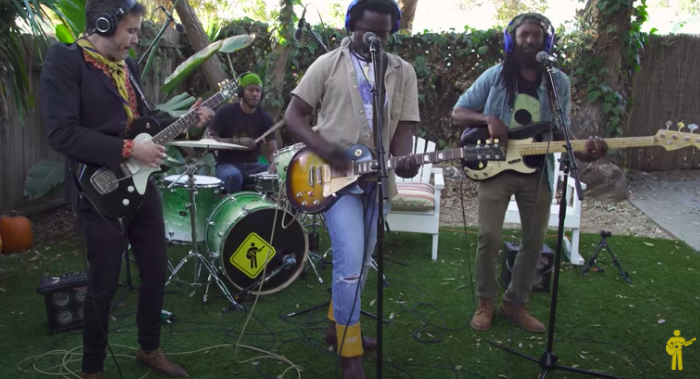 Performed live outside by Afro Fiesta, featuring I-Taweh, Twanguero and Courtney Diedrick.
Sometimes I dream about reality
Sometimes I feel so gone
Sometimes I dream about a wild wild world
Sometimes I feel so lonesome
Hey Bobby Marley
Sing something good to me
This world go crazy
It's an emergency...