Ti.po.ta: DO YOU HEAR ME CALLING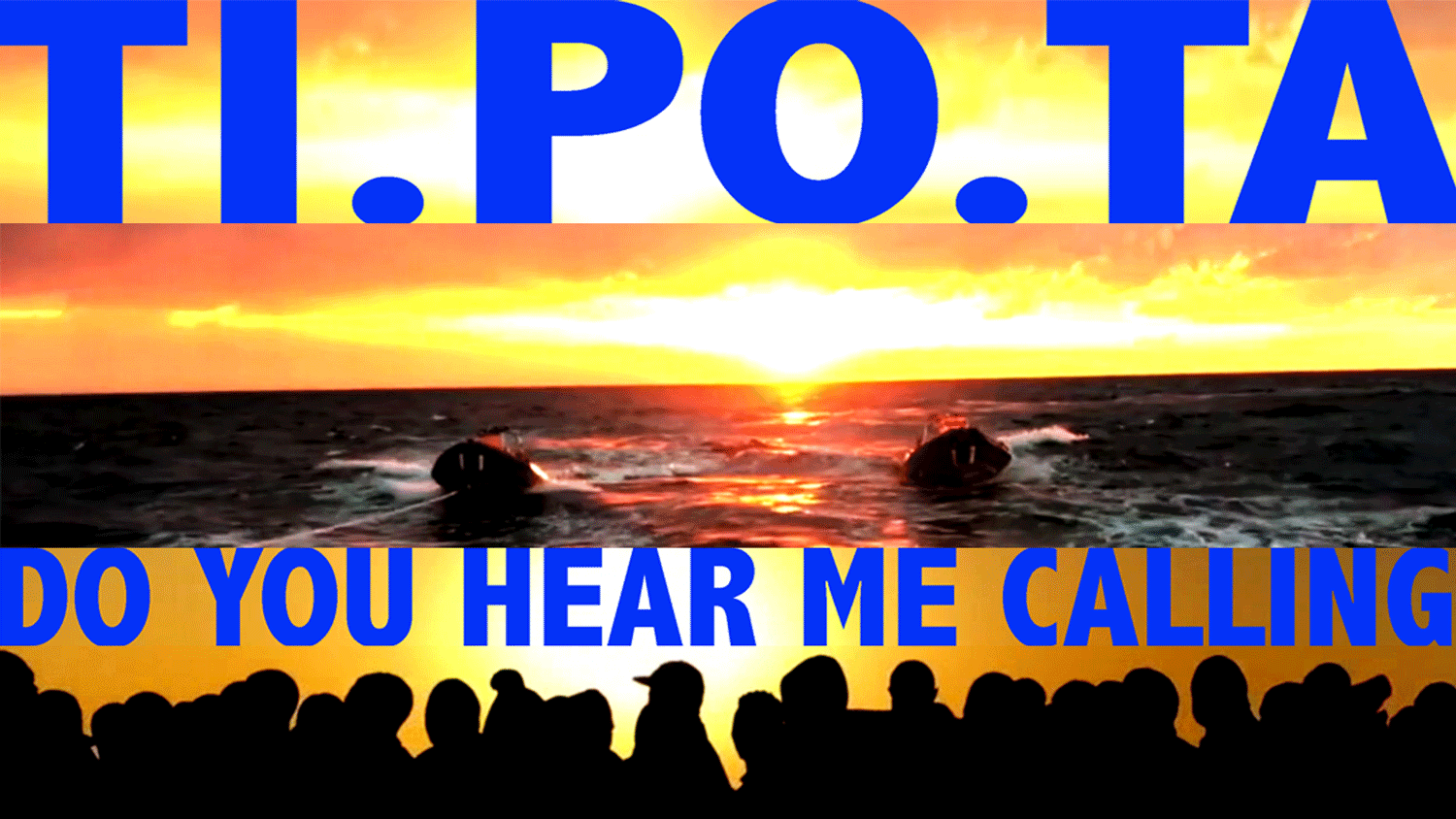 Refugee Accommodation and Solidarity Space City Plaza, Athens (Greece) 
https://www.facebook.com/sol2refugeesen
for donations for helping City Plaza please follow this link:
https://best-hotel-in-europe.eu/donate/
Descárgala gratis!!, Download it for free!!! κατεβάστε δωρεάν!!: 
https://www.manuchao.net/download-here-new-manu-chao-songs
Do you hear me calling song is a special moment for Ti.Po.tA because of its clear message.
In the last 3 years hundred of thousands of refugees crossed the waters of the mediterranean sea in search of a safe ground as a result of war actions in the land of Syria, middle east and so many other places of the planet.
Some of them made it, some of them didn't. 
Humanity was left speechless from this horror game. 
Our song and message is clear as the waters and tragedies that these souls have crossed.. 
"Do you hear me calling from the big wave of the storm?
do you see me falling from your great empire?
can  you see me coming from the big red of the dawn?
can you hear me calling your name even higher?"
yes we all see them, and we all hear them. 
It is time for solidarity and generosity. to help these people reconnect with the basic principals of life. FOOD, HOME, SAFETY, EDUCATION, DIGNITY.
With this new songs profits
 Ti.Po.tA crew has chosen to support City Plaza Hotel in  Athens . 
We believe in their community work, we believe in their principals, and in the way they take care of 150 families that they host in their building. We hope that this type of solidarity actions can be an example for more spaces like City Plaza, that they create the same safe and warm environment.
These people need so much help.
Solidarity is the only answer to cruelty. 
Solidarity is the only answer to injustice.
Solidarity should be the only synonym to humanity.
No more dead people in the mediterranean . 
No more desperate people without home and safety .
No more hypocrisy ..
No more blood and sorrow 
DO YOU HEAR ME CALLING - TI.PO.TA
VIDEO : created by Klelia Renesi for Ti.Po.tA Project
IMAGES :
Proactiva Open Arms 
 https://www.proactivaopenarms.org
Hasan Oswald 
( camera man, volunteer in lesvos)
https://www.youtube.com/watch?v=xViBBNDROag&t=332s
Sotiris Palaskas
 (writer - Director- volunteer in Kos -Greece)
https://www.youtube.com/watch?v=5B_1xDILKNw
MUSIC;
Special thanks to Prova studio Athens - Greece 
http://www.provastudio.com/index.php/en/
DO YOU HEAR ME CALLING SONG 
is written By Klelia Renesi, Produced by Manu Chao - Radio Bemba
Mixed by Toti Arimany and Manu Chao
Electric guitar and keyboards: Chris Vendouras
Spotify: http://open.spotify.com/album/2RZ3yjr9OPCnpKnPiBhy89
I-Tunes: https://itunes.apple.com/us/album/do-you-hear-me-calling-single/id1281053543?l=ca&ls=1&app=itunes
Google Play: https://play.google.com/store/music/album?id=Bxnfg7cswlbs4wgfzliaikptr2m
Amazon:https://ww.amazon.es/Do-You-Hear-Me-Calling/dp/B075H7NLSL/ref=sr_1_1?ie=UTF8&qid=1506059863&sr=8-1&keywords=Do+you+hear+me+calling