Tod@s separados… en la distancia… entremuros… Seguimos… !!!!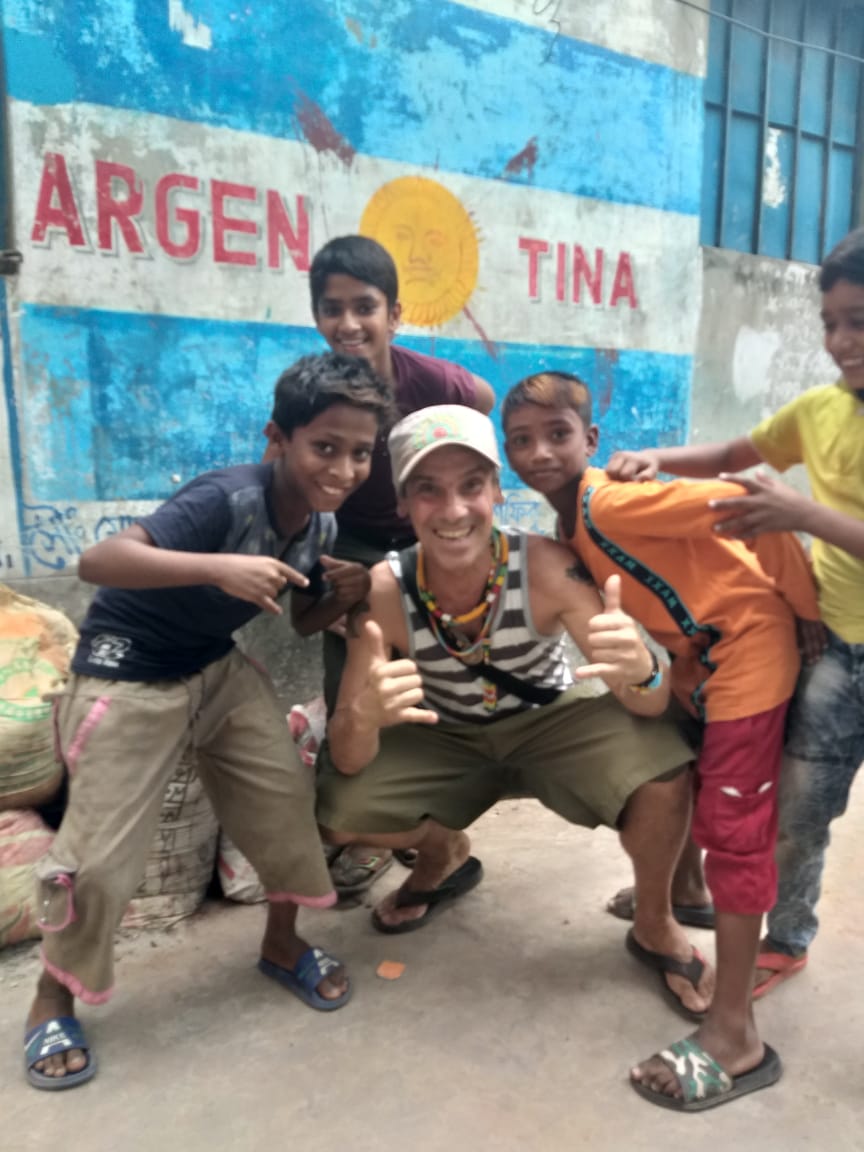 Ahi te va "Huelga de amores" desde Mumbai .. hace unos dias … otra vida … se hace raro
… abrazo gigante a vosotr@s tod@s ! A l@s que cuidan en primera linea ...
a l@s que lloran seres querid@s… a Raul ...tan lejos y tan cerca …
y con fuerza, dedicacion y paciencia... llegaremos!
Grabado en una toma por Sunayana en un coche ruta Dharavi.
............................
Separated …in distance … between walls
Here goes to you "Strike of Luv" from Mumbai … few days ago … in another life … so far so close
…Huge virtual and sincere hug to all of you !… to those that cure others in the front line
… To those cryin for parents or friends … to Raul … so far so close
… we will always reach the shore …
…with force … dedication ... pacience …. we will reach …!!
filmed in 1 take by Sunayana inna car ruta Dharavi.
LA foto de portada d
esde Dhaka, Bangladesh hace 10 días …
fuerza para tod@s ! fuerza y paciencia !
Abrazo solidario en estos días extraños !!!!
a l@s de 300, Floresta, Colifat@s !
a los de la Unidad 7 de san Francisco Cordoba …
Merci Olivier pour la photo!!
#manuchao
#elchapulinsolo