Ti.po.ta is a DUO … sounds, words, images and dreams …
its KLELIA RENESI and MANU CHAO …. hand to hand … side by side … 
in total freedom ...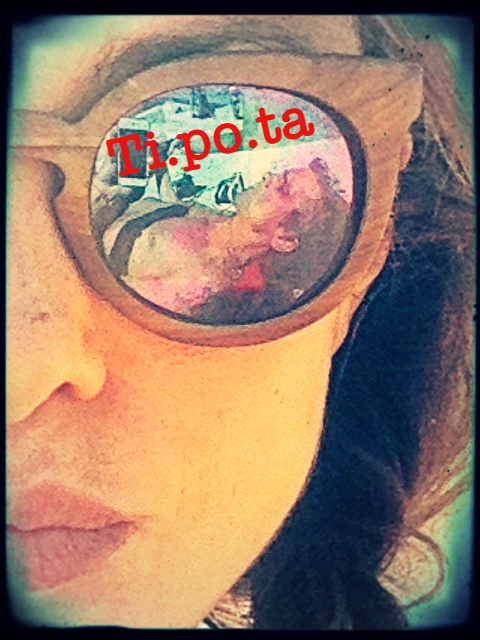 … lot of songs recorded this last two years
…home made project
… little mic … 3 cables …one heart
…that we want to share with you …
there's no other pretention …
…just a wish
…wish you will enjoy it …  like we did 
Our first release  Moonlight avenue  is a song and video 
composed, singed, filmed and realized by Klelia Renesi and Manu Chao
for the TI.PO.TA Project 
little by little new songs will be released …
… so much songs to share …!!!!
Soon Peki Peki will land from March and will tell you more about it ….
its an infinite story …
full of  sunrises,
neighborhoods  of beauty,
cities boiling ,
full of dogs , going on the piss;
around a tree
drinking raki
crazy compass
out of the fridge…
… we are not joking … this is the truth ¡!!!
All this nonsense is already recorded!
TI. PO.TA  is a dream coming from nowhere …raised in the everyday's battles of life … TI.PO.TA is us …..TI.PO.TA is you …. TI.PO.TA is everything … 
Ti.po.ta  is a diplodocus … …coming from the center of the earth
…eating flowers of your garden…TI.PO.TA IS AN ALIEN …
TI.PO.TA is NOTHING
…enjoy it …